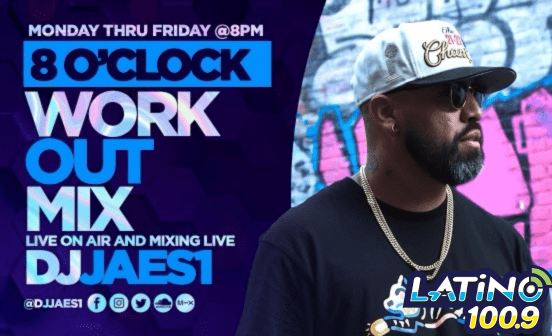 DJ Jaes1 is a San Francisco native but was raised in Richmond for the majority of his life. DJ Jaes1 grew up listening to the smooth sounds of Disco Funk and Michael Jackson in the early 90s and expanding his music genre into Hip Hop. It didn't take much for him to realize his passion for music. And with that being said, everything else just came naturally – studying artists and listening to different formats of music. He learned how to play the drums at a young age and took singing lessons at the same time while studying how to read music all at once. His passion for music was relentless.
He started DJ'ing at the age of 13 with the help of his cousins who were already in the industry DJ'ing parties and major club events ( DJ Juice & DJ JMoe1 ). They helped Jaes1 by teaching him the basics and fundamentals of DJ'ing and figuring out how to one day master his craft. DJ Jaes1 would spend hours practicing on their turntables and using their endless library of vinyl. While learning the art he would listen to DJs who were well established like DJ Jazzy Jeff, DJ Jazzy Jim, DJ Greg Lopez, and many other radio DJs from the Bay Area to pick up more inspiration.
At the age of 19 the lessons and countless hours of practicing proved to be helpful. DJ Jaes1 began DJ'ing professionally at local bars and various private events until the age of 21 when he then took a major step into DJ'ing upscale nightclubs. Jaes1 then took a different approach and entered the Latin DJ scene where he is now well known and respected as one of San Francisco's top Latin DJs of his time. Gaining residencies all over San Francisco, San Jose, and Santa Rosa CA at clubs such as PURA (San Francisco), Miami Beach Club (San Jose CA), Casa Del Mar (Santa Rosa CA), plus DJ'ing many other nightclubs all over the San Francisco Bay Area. DJ Jaes1 has also opened for artists such as DON OMAR, IVY QUEEN, ALEXIS Y FIDO, DADDY YANKEE, TITO EL BAMBINO, and many other Latin artists.  Gaining a tremendous amount of recognition for his hard work DJ Jaes1 signed with one of New Yorks well established Latin music organizations and DJ family LoMaximo Productions (LMP).
In addition, DJ Jaes1 has also DJ'ed for many radio stations over the years including Power 800 am / 102.9 FM Boston, providing guest mixes for Q102 The Throwback Station in San Francisco CA. And recently made his return to FM radio joining the newest Latin radio station based out of Santa Rosa CA – LATINO 95.5fm as an on-air mixer bringing you the best in Latin Urban hits every Friday and Saturday night.
You Can listen to DJ Jaes1 during the Late Night Street Mix on Friday and Saturday Nights from 1 am-2 am
Bookings: djjaes1@gmail.com