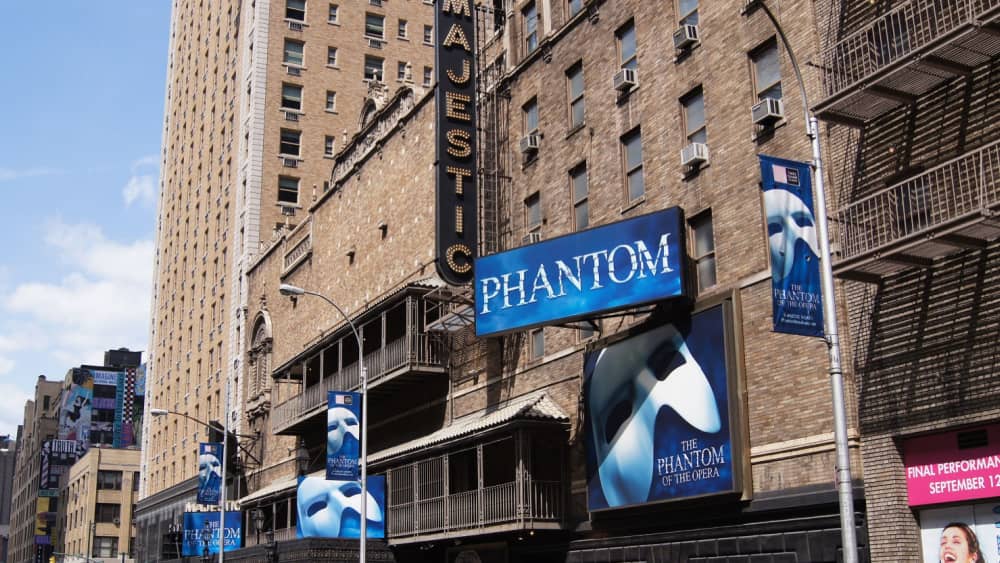 Broadway's longest-running show, Andrew Lloyd Webber's "The Phantom of the Opera," is ending its run after 35 years. The final performance will take place on Saturday, February, 18, 2023, at Broadway's Majestic Theatre. Prior to the Broadway show's conclusion, "Phantom" will celebrate its 35th anniversary on January 26 with director Seth Sklar-Heyn at the helm.
'Phantom' is based on the horror novel Le Fantôme de L'Opéra by Gaston Leroux. Webber and Richard Stilgoe wrote the play with music by Webber and lyrics by Charles Hart. The play tells the story of the Phantom, who haunts the stage of the Paris Opera and subsequently falls in love with a beautiful young soprano. The show has played 13,733 performances since opening January 26, 1988 at New York City's Majestic Theatre, and has won over 70 theater awards, including seven Tony Awards in 1988 for Best Musical, among others.
However, 'Phantom' has been losing between $800,000 and $1 million per month since reopening in October 2021, having failed to recover from the 18 month COVID-19 closure in March 2020. According to The Broadway League, ticket sales recently dropped from 255,000 weekly attendees in May to about 180,000 attendees in September.
The Phantom of the Opera is widely considered one of the most successful productions in history, playing to over 145 million people in 41 countries and 183 cities in 17 languages. The show will continue in London's Her Majesty's Theatre in the West End, where it's played since opening in October 1986.  A recently premiered Melbourne version will also continue, and a Mandarin-language version is slated to debut in China in 2023, along with a Spanish-language venture, starring Antonio Banderas.
Editorial credit: Matthew Dicker / Shutterstock.com