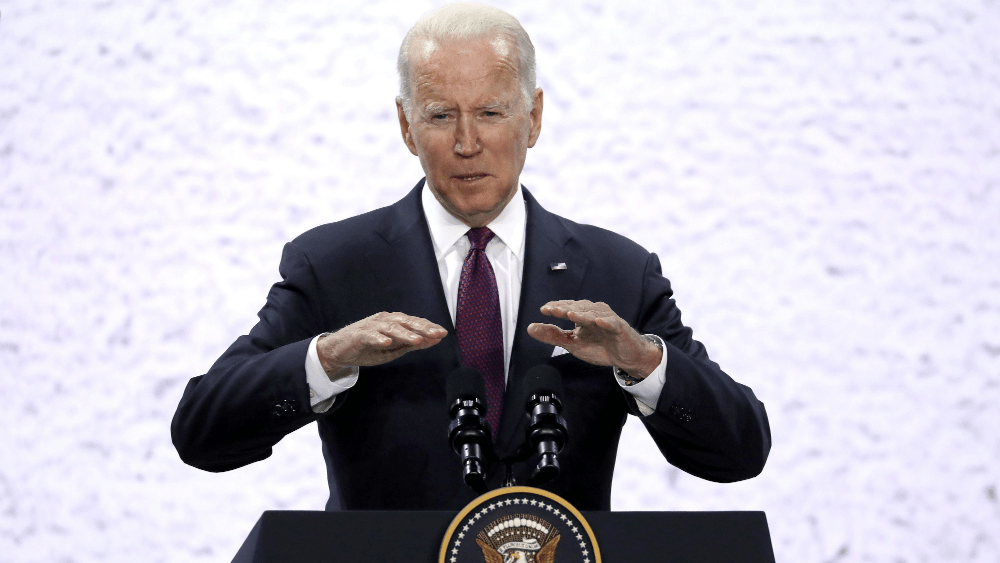 On the 60th anniversary of one of former President John F. Kennedy's most famous speeches, President Joe Biden called to "end cancer as we know it and cure cancers once and for all." Biden delivered his speech on Monday at the John F. Kennedy Library in Massachusetts to address his "Cancer Moonshot" initiative, six decades after Kennedy gave his speech at Rice University proclaiming the United States would put astronauts on the moon by the end of the 1960s.
Said Biden: "On this day in 1962, America was facing an inflection point.It was one of those times that changes everything from the day before to the day after. A shadow of world wars cast over a cold war and a march on civil rights, urgent yet uncertain."  Biden defined America as full of possibilities and said when Kennedy "set that goal, he established a national purpose that could rally the American people around a common cause and he succeeded. Now is our time."
In his speech, Biden announced Dr. Renee Wegrzyn as the inaugural Director of Advanced Research Projects Agency for Health (ARPA-H), a new agency created to drive biomedical innovation. He also signed an executive order to launch a National Biotechnology and Biomanufacturing Initiative, an initiative to grow the strength and diversity of domestic biomanufacturing capacity. Biden also emphasized his efforts to lower prescription drug costs, including cancer drugs, through the Inflation Reduction Act of 2022. Biden's plan establishes the White House Cancer Cabinet, an initiative involving multiple departments across the federal government, and calls for improved and earlier cancer screenings and detection, as well as prevention and at-home screenings. The White House said in a statement on Monday that "it is a vision that will change people's lives for the better, improve their health and decrease the burden of the disease."
The Cancer Moonshot was originally launched when Biden was vice president under the Obama administration, and Biden relaunched the initiative in Feb. 2022 as president.  It has been an initiative that the president has personally been invested in since losing his son, Beau Biden, to an aggressive form of brain cancer in 2015.
Editorial credit: Alessia Pierdomenico / Shutterstock.com